Since 1992 Wacker Ingenieure - Wind Engineering consultants offer technical-scientific well-founded services within the scope of applied building aerodynamics and indoor airflow. In over 25 years we have been successfully involved in more than 2.000 projects around the world including FIFA World Cup and Olympic stadiums, world-famous high-rise buildings, long-span bridges as well as other renowned projects.


Wind tunnel experiments are useful for solving different problems in the field of building aerodynamics in case simple approaches and numerical models cannot be applied.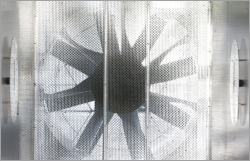 The dynamic expert team carries out expert opinions, analyses, prognoses, calculations and measurements in close cooperation with our clients. In order to best serve our clients' needs, we keep up to date with the newest scientific approaches and develop our own state-of-the-art measurement systems. Wacker Ingenieure's approach is to identify customer requirements and subsequently recommend a range of services that are best suited to solve the respective problem. We attach great importance to the quality of our services as well as a practically oriented preparation of results. We take great pride in the reliability and flexibility that we are known for.
In 2008 we moved to our new premises that accommodate new offices, three different wind tunnels as well as our own model fabrication shop that combines traditional with modern rapid prototyping manufacturing methods.
Depending on the complexity of the problem and the required accuracy of the result Wacker Ingenieure - Wind Engineering consultants work out physically well-founded solutions which are based on literature investigations, analytical approaches, calculations, numerical flow and temperature simulations and experimental investigations, usually wind tunnel experiments.
For numerical air flow, pressure and temperature simulations our experts use different computer models - including finite element approaches, computational fluid dynamics (CFD) as well as zone/node models.

Wacker Ingenieure - Wind Engineering
Gewerbestr. 2 | 75217 Birkenfeld | Germany
Phone: +49 (0)7082 - 944430 | Mail: [email protected]